These sound pieces illustrate my internal landscape by blending layers of my own voice with ambient sounds that I've recorded in my environment. Follow the latest from this project on soundcloud.
These video works accompany my sound pieces with layers of visual imagery. For more, subscribe to my youtube channel.
This is a selection of my recent public performances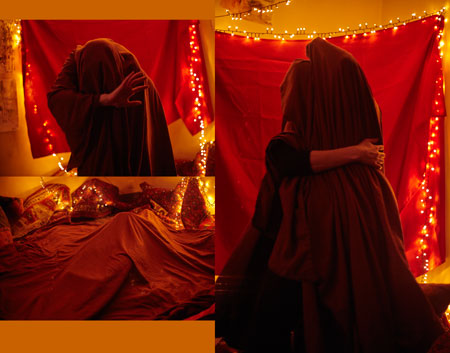 Get Out. Stay!
A live body motion performance
interpreting my sound piece of the same title.
Tapis Théâtre, Paris. Feb, 2017
Watch the video here.
Photo credit: Emily Moya Photography